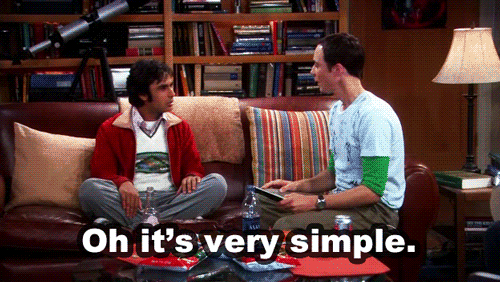 There's no secret that dating was not always easy for me. Just look through the dating and relationships tags on this blog and you'll find many rambles from a lady who was ready to wave the white flag.
When I was dating someone, I was usually left with more questions than answers. Does he like me? Do I really like him? When should I sleep with him? Will he judge me if it's "too soon?" Can I actually see this going anywhere? Does he see this going anywhere?
I regularly contemplated the why of the whole thing. Why am I even dating? Is it worth all the hassle, and the first date interviews, and the stressing about what to wear? Do I even want a boyfriend?
That last question popped up in my head a lot. I was living on my own and starting a new career. I had this whole life of my own. I was already struggling to fit everything into my life. Did I really want to add in an entirely new relationship? Where would I find the time? Do I really want to bring a new person into my life, introduce them to my friends, have them meet my family, etc.?
So. Many. Questions.
By the time I reached my late 20s, dating was a very complicated ordeal. And it was. Dating can be complicated. Until you realize that it isn't.
Eventually you'll meet that person where the only questions you'll be asking are "what should we eat for dinner?" and " what should we watch on Netflix tonight?"
You'll soon discover that if you have to ask "does he like me?", the answer is either "no" or "not enough."
There will be that person you don't need to struggle to find time for. They will fit seamlessly into your life. Making time for them won't feel like a hassle or obligation.
In its simplest form dating is easy. Boy likes girl, girl likes boy. Both boy and girl decide they want to spend as much time as possible with each other. I'm a firm believer in the theory that things shouldn't be difficult in the beginning. The beginning is the time for butterflies and excitement.
When you find that person who makes you stop questioning, hold on tight. You may have finally found your uncomplicated ever after.