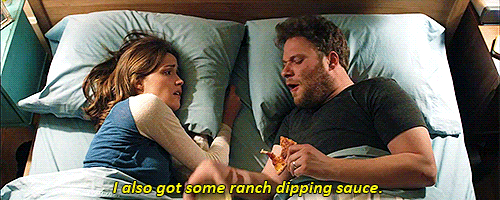 There are obvious benefits to being in a relationship. Companionship is top on the list. It's nice to know that you have someone to be there for you during the ups and downs in life. It's nice to have someone to come home to and sleep next to at night. Blah blah blah. We all now about these wonderful advantages to being in a relationship.
You know what's not spoken about? All the little things. And I personally think all those little things add up to a lot more. It's like they say, "It's the little things." Those little things are what make being in a relationship awesome, like:
Not having to deal with online dating apps! This is actually kind of a big thing in my opinion but it doesn't quite hold the same merits as companionship and stability and all that other nonsense. But holy hell, deleting your online apps and knowing you don't have to create another profile is the best feeling in the world!
Having someone else to blame when leaving a party early. "I'm so sorry, I wish I could stay later but the bf has work early." "Oh man, I'm having so much fun but my gf isn't feeling so well so I'm going to take her home." Just make sure you follow the rules: If it's your significant other's friends, you take the blame. If it's your friends, they take the blame.
Snuggling up to them real close after waking up from a bad dream. This perk may be exclusive to me but it's VERY important. For someone who is slightly afraid of the dark and tends to wake in the middle of the night feeling anxious, having a warm body to hold onto is essential.
Being able to be a fatty without any judgment. Sometimes we just want to eat cookies in bed without judgment. And it's even better if you have someone there to eat that second sleeve of Oreo cookies with. Also, it's easier to indulge in dessert after dinner when you justify it with the fact that you're sharing it with someone else. It's half the calories so it barely counts.
Always having someone there to reach that awkward part in your back that needs scratching but you can't quite reach. Sometimes you just aren't flexible enough to get that spot yourself.
When your feet are cold, you have an instant warmer.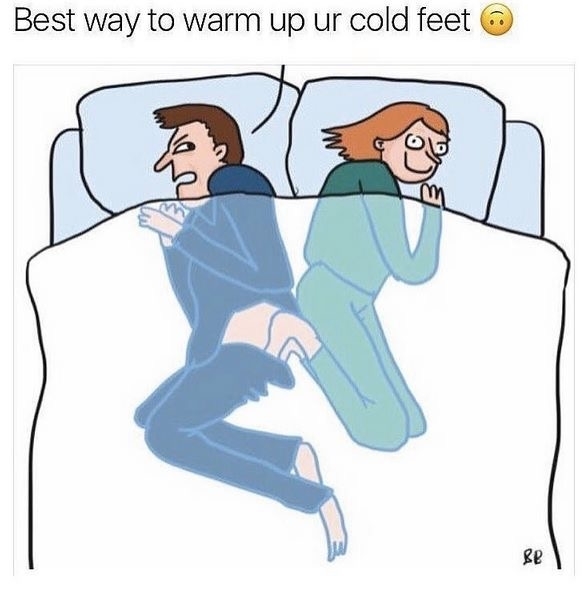 You can easily adopt new hobbies. Sometimes learning a new hobby can be time consuming and expensive. You have to buy all new stuff for it and depending on how intense of a hobby, you may have to take classes. YouTube videos won't always cut it. But if your partner knows how to do something, you can have them teach you. For FREE!
Becoming a part of a new family. You can't pick your family but you can pick your second family. When you get serious with someone, it's likely that you're not only going to be hanging out with them a lot, but their family as well. You're also creating a new family with your partner. Remember that just two can make a whole family.
Having someone to always complain to. Sure we shouldn't complain and we should try to look at the bright side of things. But life can be fucking hard. Sometimes we just need to vent. And it's nice to be able to bitch about a coworker or the dude who cut you off.
Getting a whole new wardrobe. Due to size/style issues this may not work for everyone but I have taken many shirts and sweatshirts from my partner and claimed them as my own.