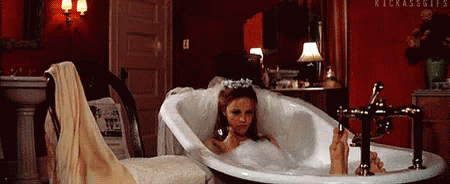 When my fiance and I paid the remaining balance to our wedding venue, there was a lot of excitement but also some dread. It was a lot of money. This would be the biggest party we'd most likely ever throw in our lives. And there were no refunds. But why would we need a refund? We were secure in our relationship. Aside from something tragic happening to a close family member, we were gonna be partying it up on July 18th, 2020. My fiance had his suit ordered with our wedding date inscribed on the inside. I had the invitations already printed and ready to go cause as a thrifty bride I couldn't pass up on the sale.
That's the type of bride I described myself as: a thrifty bride. I never imagined I'd become a Corona Bride. When the year first started, that was a term no one ever heard of. Now, it's a category every bride who was set to get married in March of 2020 or later falls into. 
At the beginning of this year, I was in full wedding planning mode. Then sometime in March, like everything else in the world, it came to a complete stop. It's been a whirlwind. Besides dealing with a global pandemic that has set everyone on edge, I've also been trying to navigate the new landscape of weddings. Here's just a small glimpse into what it has been like. 
Denial – At the beginning of March, things started to cancel, and I began to worry. But I never really let that worry manifest itself. This was serious but not THAT serious. Sure Italy was shut down, but no way could that happen here, right? Right!? 
Optimism – OK, so things did get that bad here. I was working from home. Schools were closed. Everything was canceled. But my wedding was still almost 5 months away. That's a very long time. By then, we'll have this under control, and people will want a reason to get out and party. Our wedding will be a post-quarantine celebration! 
Freaking Out – THEY ARE NEVER GOING TO HAVE THIS UNDER CONTROL! How am I going to have a party with 100+ people in the middle of a pandemic? Not only is that ridiculous, but it's also incredibly unsafe and irresponsible. What's going to happen now? What about that dress I spent way too much money on? Will I ever be able to wear it? How about all the money that the venue has? Will we ever get it back? 
Downplaying – While I gave myself some time to freak out and definitely shed a few tears, I also allowed myself room for some perspective. Sure, this sucked. Really, really sucked. It's not how my fiance and I imagined the lead up to our wedding. However, we were both employed and healthy. All the people around us were healthy. So many people were going through tremendous hardships during this pandemic. All we're dealing with is a canceled or postponed wedding. Things could be a lot worse. 
Negotiating – Around June, we both came to terms with the fact that our July wedding wasn't going to happen. Ideally, we just wanted our money back. We decided to cancel the entire thing and have something VERY SMALL with just immediate family when things settled down a bit. Unfortunately, our venue had other plans. (This is something that I'm sure many Corona Brides are familiar with: battling with venues and vendors.) We couldn't cancel and get our money back because they claimed they were able to throw us a wedding within the Governor's guidelines. Translation: they were able to set tables up 6 feet apart outdoors, no matter the weather, without a dance floor. That's precisely how I imagined my wedding day. After a bit more back and forth, we finally gave up and moved our wedding date to September 5th of next year. 
Plan B – While the venue was holding our money hostage and we knew we couldn't have a party anytime soon, it didn't mean that getting married was entirely off the table. We decided that the September 2021 date would be a much-delayed reception. As long as we had a marriage license and our recently ordained friend, what stopped us from getting married?
More Freaking Out – We forgot this was 2020, and nothing goes the way you want it to. As soon as we decided to get a marriage license and have a small ceremony with our parents and siblings present, we found out that New York City had a three-month wait to obtain a license! Are you kidding me? Just when I thought the tears and freaking out was finished. 
Acceptance – Somewhere along the way, we both had to accept the fact that our wedding was not going to happen the way we originally imagined. We have a party planned for next year (fingers crossed), and eventually, we'll be able to get a marriage license. But for now, we're in love and have each other, and in the end, that's what really matters. That's what the whole wedding thing was about in the first place. Years from now, this will just be an interesting story to tell our kids.