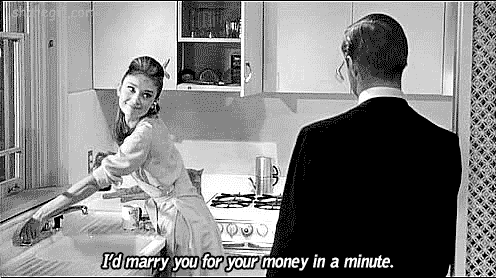 When you've been single for a while, it may seem like getting into a relationship is impossible. So when the opportunity arises, it's hard not to want to jump in right away. Dating is exhausting. Sometimes all we want is that one special person to come home to every night and sit on the couch and do nothing with.
I know when I was dating, I hated how much work it was. I wished I could skip several steps and go straight to being in a relationship. This sometimes resulted in me getting into something with a person when I probably shouldn't have.
There are a million reasons to get into a relationship with another person. Because you can't stop thinking about them. Because they genuinely want to know about your day. Because they bring you home cupcakes whenever they're by your favorite bakery. When you find someone you want to be in a relationship with, you'll know.
But what about those forced relationships? We've all been in them at least once. While there are a million reasons to decide to commit to a person, there are a million reasons why you shouldn't get into a relationship with someone.
Do not get into a relationship just because you're lonely. We've all been lonely before. Even if you're enjoying the single life, there are times when loneliness can kick in. This is natural. It's no reason to jump into a relationship. Cause you know what's worse than being single and lonely? Being in an unhappy relationship and lonely.
Do not get into a relationship because the guy/girl who has been stringing you along for the past year decides they finally want to give it a go. "When someone shows you who they are, believe them the first time," Maya Angelou. I have always loved this quote, and it's a great motto to have when it comes to dating. As much as we want to believe people can change, most don't. And even if people do change, it usually doesn't happen in only a few months. If someone has been stringing you along and playing games for months, odds are he isn't going to suddenly have a change of heart.
Do not get into a relationship because all your friends are in one. I know the feeling of seeing everyone you're close to getting into serious relationships and you're left as the only single one. I've been there before, and it's not fun, especially when weddings or dinners come around where everyone is coupled up except for you. However, do not jump into a relationship with someone just so you can ensure you'll always have a plus one.
Do not get into a relationship because you think the person's really hot. It's important to be attracted to the person you're dating. However, attraction shouldn't be the only thing you have. Do not confuse attraction with affection.
Do not get into a relationship because you are just getting out of one. Getting over someone can be a hard and confusing time. It's sad and lonely, and it's understandable that you'll want to do whatever you can to get through it. Dating can be a good way to help deal with a breakup. It can show that there are other people out there and boost your confidence. But don't jump into a relationship right after the breakup is over. Rebounds hardly ever last and usually don't end well.
Do not get into a relationship because you are tired of dating. As fun as dating can be, it can also be incredibly exhausting. Creating date site profiles, setting up first dates, the interview-like first meeting. It's easy to get tired. But if you're tired of dating, take a break; do not date the next person you meet. Dating will be there again once you've taken a much-needed break.